Assessments
Personalized treatment plans tailored to each individual needs are comprised based on the results of all information gathered from the dental hygiene assessment.
Medical/dental history, comprehensive extra/intra oral dental hygiene assessments, comprehensive periodontal screening, oral cancer screening, microscopic bacterial analysis and cavity detection.

Preventive Services
Scaling of the teeth are performed to remove hard deposits from above and below the gumline and completed in 15 minute intervals depending on the individual needs of the client.
Polishing of the teeth is done to remove extrinsic stains from the teeth. (this service is performed selectively as required)
Therapeutic Services
This involves scaling and root planning of the teeth to address different stages of periodontal disease. It can be performed in conjunction with subgingival irrigation and/ or desensitization.
Fluoride
An in-office fluoride treatment will be offered if you have a history of decay or sensitive teeth. Fluoride aids in the prevention of decay as well as sensitivity by strengthening the enamel of the teeth and aiding in the re-mineralization process.
In-Office LED Tooth Whitening
Initial LED Treatment 2hrs $250
Refresher Treatment 1hr $120
Touch-up Treatment 30 minutes $60
For clients who have had initial LED Treatment done.
Give the gift of a beautiful smile. Gift certificates are available for products, or services in any denomination. Please call and inquire.
Q: Is it safe?
A: Research shows that if teeth and gums are normal and healthy there are no adverse effects to cosmetic tooth whitening. The ingredients used in our products are 100% pure with no fillers or additives. Only the finest ingredients are used (kosher USP glycerine, no animal byproducts). Tooth whitening will not change or damage the structure of the teeth; it simply makes them whiter and brighter.
Q: How do the products at Expressions differ from all the other products available on the market?
A: The products used at Expressions are manufactured by the "Worldwide leader" in tooth whitening for the past 15 years. The key to success of our whitening program is the finest gel coupled with LED light technology that safely increases the potency of the whitening in a fraction of the time and cost of that offered by our competitors. Because everyone is a unique individual, the experienced professionals at Expressions will take the time to understand your expectations and work with you to achieve your whitening goals.
Mouth Guards
Custom, protective guards recommended to be worn in the participation in any contact sport. This aids in the prevention of concussions and protects your smile.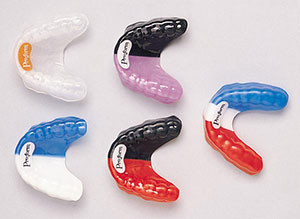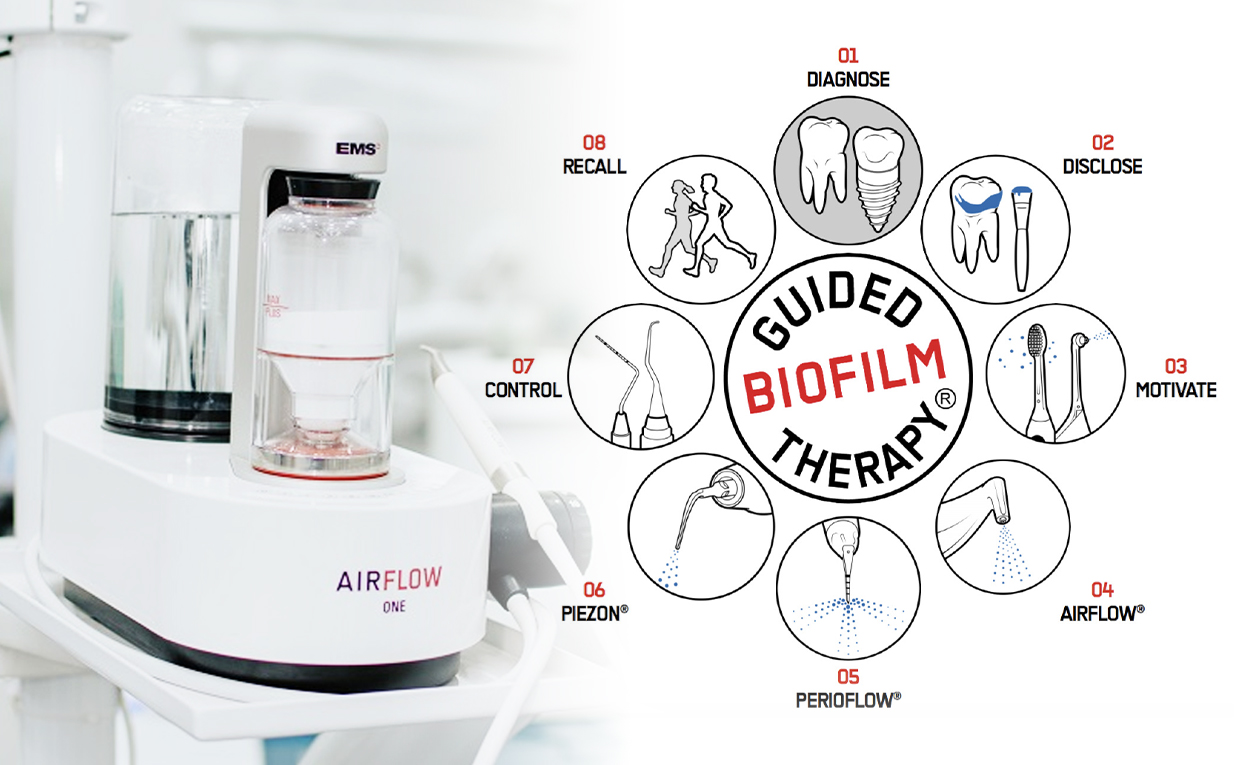 Air Flow Technology
Guided Biofilm Therapy is the systematic, predictable solution for dental biofilm management in professional prophylaxis using state of the art AIRFLOW®, PERIOFLOW® and PIEZON® technologies. It is proven by scientific evidence.
Guided Biofilm Therapy consists of treatment protocols based on individual patient diagnosis and risk assessment in order to achieve optimal results. The treatment is given in the least invasive way, with the highest level of comfort, safety and efficiency.
Guided Biofilm Therapy includes Oral Hygiene Instructions with Airflow plus patient education and motivation to maintain natural teeth and implants for as long as possible.
WHY IS GBT A "GAME CHANGER"?
Dental biofilm is the main etiologic factor for caries, periodontal and peri-implant infections. Periodontitis can increase the risk of systemic diseases, such as cardiovascular and respiratory disease, arthritis or diabetes.
Regular oral hygiene, combined with professional measures keeps biofilm under control – for a better oral and systemic health.